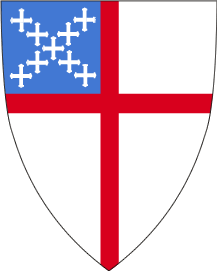 Visit the Episcopal Church, USA (the National Church)
A community of more than 2 million members in 113 dioceses in the Americas and abroad. Established 1789."
Welcome to...
St. John's Episcopal Church
Click to Donate to Building Renewal

141 S. Smalley Street
Shawano, Wisconsin 54166

<!top right>




Visit the Diocese of Fond du Lac
A community of disciples enthusiastically leading all people to transformation in Jesus.